It starts with the Ears, Nose and Throat. But our expertise goes much farther. To learn more about our specialty care, please click on the area you would like to learn more about:
Ear, Nose and Throat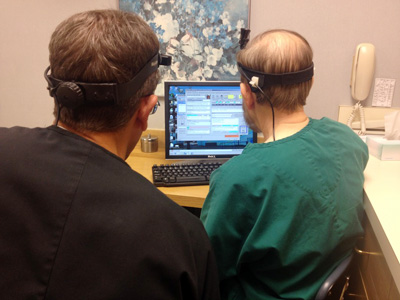 Most problems of the ear, nose and throat can be diagnosed and managed in our office, where we have state-of-the-art diagnostic equipment and instruments. Some of the problems we address include:
Headaches
Ear Infections
Hearing loss and head noise
Nosebleeds
Sore throats
Disturbances of Taste and Smell
Lump in the Throat
Hoarseness
Airway problems
Difficulty swallowing
Dr. Marcus performs the following types of ENT surgery:
EAR MICROSURGERY- to improve hearing and treat disease
NASAL SURGERY- to improve breathing and help snoring
SINUS SURGERY- to relieve pain, nasal congestion and chronic drainage due to sinus infections that do not respond to medical therapy
THROAT SURGERY- microsurgery of the vocal cords, endoscopy of the food and air passages, tonsils, surgery for snoring
LASER SURGERY
Sinus
Most patients with sinus difficulties can be helped with medical management. That involves treatment of allergies, if indicated, and often treatment of infection with the appropriate antibiotics and other medications as needed. Dr. Marcus's philosophy is a very conservative one: he seeks to cure the problem without surgery whenever possible. However, some patients, particularly those with long-standing disease, require sinus surgery.

Dr. Marcus studied endoscopic sinus surgery at Johns Hopkins University when it was first brought to the United States in 1987. He published a landmark article in the use of nasal endoscopy for the control of difficult nosebleeds, and helped teach at the University of Florida when the techniques were later introduced there.

We have performed diagnostic and therapeutic nasal endoscopy with state-of-the-art video monitoring in our office for many years. We do major sinus surgery as an outpatient procedure at Citrus Regional Surgery Center and at the Citrus Memorial Hospital.
Snoring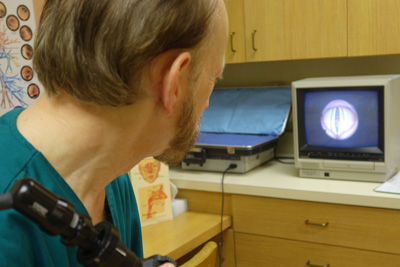 Snoring can be caused by a number of different problems, alone or in combination, in the nose and throat. It may also be associated with sleep apnea (stopping breathing). Some patients respond well to prescription medications alone, while other patients require procedures to solve the problem.

We have the expertise and equipment in our office to evaluate the cause and make recommendations. Dr. Marcus is experienced in the various procedures used to solve the problems. Some of these procedures (such as radio-frequency treatment of the palate) are conveniently performed in our office.
Hearing Better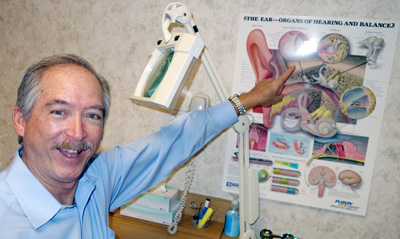 There are many causes of hearing loss. Diagnosis can usually be easily made in our office where we have state-of-the-art diagnostic equipment. For many patients treatment is as simple as removal of earwax. For others, medication is the answer. Often, an office surgical procedure will restore hearing.
Ken Booher, our certified audiologist, is an expert at assessing hearing in difficult-to-test cases. He has skillfully been dispensing hearing aids in our office since 1982. His pursuit of better hearing is relentless.
Allergy and Asthma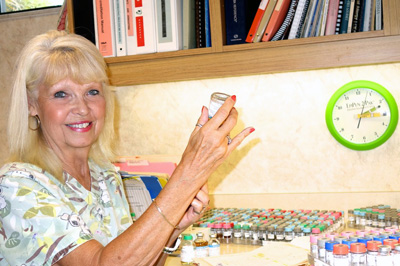 Dr. Marcus has had a special interest in allergy and asthma since suffering from the problems in childhood. He is a fellow of the American Academy of Otolaryngic Allergy and also a member of the American College of Allergy, Asthma and Immunology. We do state-of-the-art skin testing and perform pulmonary function testing in our office.

In addition to treating allergies to mold, dust, mites, animals and pollen, we also test and treat for stinging insects, including yellow jackets and fire ants. We prepare our own treatment sets for immunotherapy. We treat adults and children – Dr. Marcus will never forget what it can be like to be a child with asthma!
Facial Plastic Surgery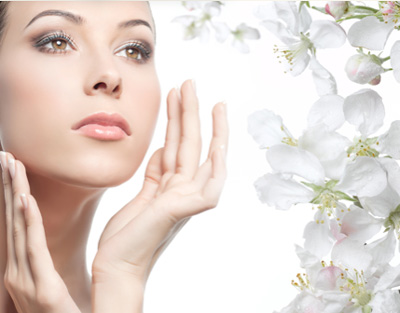 Dr. Marcus is a Fellow of the American Academy of Facial Plastic and Reconstructive Surgery. He has wide and extensive experience in Reconstructive and Cosmetic surgery of the Head and Neck going back to 1976.
RECONSTRUCTIVE
Injuries, fractures, revision of scars
COSMETIC
Includes facelift, eyelids, ear reshaping, dermabrasion, BOTOX Cosmetic®, etc.
SKIN CANCER
Tumor removal and restoration of appearance
Skin Cancer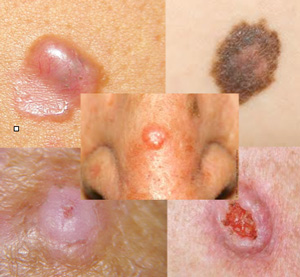 Dr. Marcus removes a wide variety of skin cancers. Most procedures are performed in the convenience of our office operating suite. We always have a board certified pathologist examine all tissue that we remove for most accurate diagnosis and verification of complete removal of any malignancy.

Facial plastic surgery is our specialty. In removal of facial lesions we are particularly concerned about not only complete removal of the tumor, but also avoidance of injury to any facial function (such as eye closure, lip drooping, etc.). We also do our utmost to have a result where a surgical procedure leaves as inconspicuous a scar as possible. We generally perform both the tumor removal and reconstructive surgery in our office facility, which is specialized to care for this delicate and exacting surgery to maintain function and appearance.
Skin Care
We care for skin cancer and we care for aging skin. We have learned to respect the skin and have learned that how we treat it makes a difference. We have a full line of GlyDerm® and Obaji® skin care products. We feel the products help not only with appearance, but help restore the health of aging and sun-damaged skin. We also perform glycolic acid peels. These result in softer, smoother skin with fewer wrinkles and with a younger appearance. The procedures can be performed on your lunch hour and you can return to work afterwards!