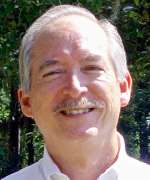 Ken Booher, MS, F-AAA
Mr. Booher was born in what was the Canal Zone, Panama. He lived in Panama, Cuba, Dominican Republic, Colombia, Brazil and Ecuador. Consequently, he has been trilingual since age 9. He was educated at the University of South Carolina, New Mexico State University, Florida State University, Canal Zone College and earned a Master's of Science in Audiology from the University of South Florida. He served twenty years as Director of Clinical Services at the Tampa Speech and Hearing Center. He is a Fellow member of the American Academy of Audiology, and has been licensed by the State of Florida in Audiology since 1980.
We are proud that Mr. Booher has been providing Audiology services in our office since 1982. His goal is to provide the most outstanding and professional client care in audiological assessment and hearing aid solutions. His pursuit of better hearing for his patients is relentless.