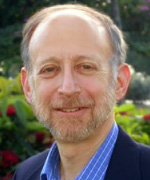 I grew up in the Washington, D.C. area. After graduating from Yale University and the University of Virginia, I trained in surgery at Cornell University and Boston University. I then completed specialty training at the University of Miami. After I served in the U.S. Navy as Chief of Otolaryngology at the Key West Naval Hospital, my family and I moved to Inverness in 1978.

I am certified by the American Board of Otolaryngology and am a Fellow of many organizations, including the American College of Surgeons, the American Academy of Otolaryngic Allergy, and the American Academy of Facial Plastic & Reconstructive Surgery. I have served as Clinical Assistant Professor in the Department Otolaryngology at the University of Florida College of Medicine. So that I can properly benefit from new medical research and learn new techniques, I frequently attend postgraduate courses and meetings.

If you would like to know more about me, please click here.

Hobbies

I love to travel and study the history and culture of other peoples. I enjoy archeology, anthropology and astronomy. I have traveled in 48 states, Israel, Jordan, Egypt, Morocco, other African countries, Central America, China, Southeast Asia, India, and most of Europe, including Russia, Poland, Bulgaria, Romania and the Baltic countries. I enjoy biking and photography.