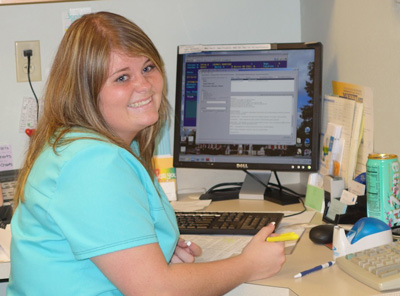 Our office hours are from 8:30 AM until 5:00 PM daily. Please call for non-emergency appointments well in advance, so that we can arrange a convenient time for you. Emergencies, of course, always have priority.
We do our best to stay on schedule, but that is not always possible. Surgery time is often unpredictable, and emergencies come first; so please bear with us if there is a delay. If you would rather not wait, we will be glad to reschedule your appointment. We also welcome you to call the office shortly prior to your visit to check to see if our schedule has been delayed. If you cannot keep a scheduled appointment, please call ahead of time. This courtesy will allow us to give that time to another patient.
We ask that you complete a patient information form on your first visit. You may print this from our website and complete it at your leisure at home. Your answers to these questions are important to your treatment, so please fill out the form carefully and completely. lf you change your address, telephone number, place of employment, or name, please notify the receptionist. Also, please let us know if you are taking new medications or if your medical condition has changed since your last visit. You may want to bring your medications with you, so that we will know exactly what dosages you are taking. To access these forms, click here.

Your medical history and the results of examinations and tests are confidential. No information concerning anything in your medical record will be released to anyone without your written consent.

If you need assistance, please do not hesitate to call our office at (352) 726-3131.

New Patients:
We are always happy to accept new patients. Most often this does not require a referral from another physician. Please contact our office at (352) 726-3131 to schedule an initial consultation.

Existing Patients:
Patients can save time in the office by accessing forms on-line and then printing and completing them at home.