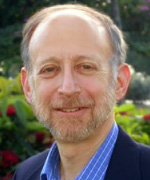 My office staff and I have tried to structure my practice to provide you the very best in medical care. Correct diagnosis and expert treatment are important to us all, and many hours have been spent training each member of the staff to participate actively in your health care. We welcome every opportunity to talk to you and help you better understand your diagnosis and treatment.
I invite you to discuss frankly with me any questions regarding my services or my fees: medical service is always improved when there is friendly and candid communication between doctor and patient. If you have any unanswered questions or would like additional information after your visit, please call me.
To learn more about me, please click here.
By the way – Why All the Computers?