Patient Information Update & History Forms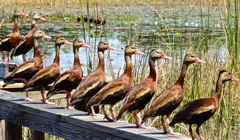 Please complete a New Patient Registration form AND a Medical History form for your first visit. Other forms are for new or existing patients coming specifically for the related problems. Do NOT complete a Dizziness Questionnaire unless you have been scheduled for a dizziness consultation arranged by your referring physician. If any patient information has changed since your last visit (i.e. insurance carrier, address, etc.) please also complete a new Patient Information Form as well.



Click on the icon below to download an Acrobat Reader® file for each form. If you don't have Acrobat Reader® on your computer, click here for a free download.