Office Staff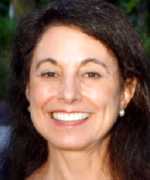 Judy - Practice Administrator

Judy has been with the practice since its inception. She grew up in Arlington, Virginia. After attending Boston University, she earned her Bachelor in Business Administration from The College of William and Mary. She worked for the U. S. Department of the Treasury in Miami and Key West and taught tax law in Atlanta. She has enjoyed dance since childhood and has performed jazz, tap, modern, ballet and Flamenco. She also received awards in Artistic Skating. She likes to travel and her love is her family, including her four grandchildren. Her greatest challenge is helping others solve their problems.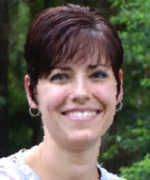 Kelly

Kelly helps manage the office. She was born in St. Petersburg, Florida and grew up in Inverness. She joined our office in 1997, while a student at Citrus High School. Since then she has worked in many roles, including scheduling, assisting with procedures and surgery, as well as performing hearing and pulmonary testing. She enjoys spending time with her family and her Yorkshire Terrier. She is always on the go, whether volunteering doing construction work (including drywall) or cooking. She loves camping, hiking and kayaking.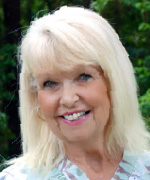 Patti - Allergy

Patti is our allergy technologist. She was born in Potsdam, New York and grew up in upstate New York, moving to Florida when she was twelve. She studied Nursing in Tennessee. After working in an Allergy office, she joined us in 1986. She performs all of our allergy skin testing, pulmonary function testing, administers our specialty biologic medication for asthma, and is in charge of making allergy treatment vials and giving allergy injections.

She is accomplished in music – playing the piano, flute, accordion and organ. She has 3 daughters and 11 grandchildren. She enjoys sewing, flea markets, music, boating, the beach, fishing and dancing. She enjoys helping patients improve their quality of life by controlling their allergies.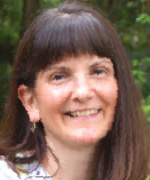 Denise

Denise moved to Inverness from Hampton Bays, Long Island, with her family in 1979. She graduated from Citrus High School, and later began working with us in 1988. In 1997 she moved to Biloxi, Mississippi, where she worked as a surgical assistant. She returned to Inverness and our practice in 2005. Her specialty is assisting Dr. Marcus with his complex office surgical procedures, including cosmetic and reconstructive facial plastic surgery. She also assists in all phases of patient care, and performs glycolic acid facial peels and helps care for our allergy patients, particularly with their allergy injections. Her travels have taken her as far as Okinawa, Japan. When not working, she enjoys being a "dance mom" and spending time with her daughter.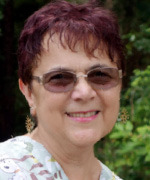 Ann

Ann was born and grew up in Massachusetts. She studied Health Information at Central Florida College. She joined the practice in 2004 and specializes in billing, checking insurance, and helping patients with hearing aid adjustments and repair. She is accomplished at tatting, crocheting, knitting and other crafts. She has been married over 40 years and has 20 grandchildren and soon will have 13 great-grandchildren. She particularly enjoys talking to patients and states she appreciates "the family atmosphere" here in our office.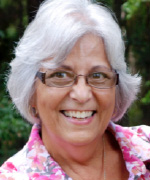 Margie

Margie grew up in New Haven, Connecticut and studied Radiation Therapy and Medical Dosimetry at South Central Community College and Yale-New Haven Hospital. After running a successful business for a few years, she joined our practice in May 2008. She works primarily with insurance verification and helping patients understand their benefits, but helps in many ways communicating with other offices, insurance companies, and patient records. She is gifted at quilting, but she considers her best accomplishment raising 3 wonderful, smart, happy kids. She cherishes her 5 great grandchildren. She takes delight in sewing, biking, cooking and reading. Most of her travels have been in the States, but she enjoyed travel to Denmark. She states what she enjoys most about her work is "The camaraderie - we always find time to laugh, no matter how stressful it gets!"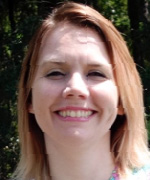 Charlene

Charlene was born in Gainesville, Florida, and grew up in Summerfield, Florida and Oak Harbor, Washington. She studied at North Marion High School, Central Florida College, and the Withlacooche Vocational-Technical Institute, where she took courses in medical billing and coding. She joined our practice in 2012. She specializes in patient scheduling, getting authorizations from insurance companies, handling workers' compensation and VA claims, billing, and helping with procedures as needed. She loves cooking and spending time with her loving husband and beautiful daughter. Her hobbies include reading, writing, fishing and gardening. She's enjoyed traveling throughout Florida, visiting several states, as well as Canada and the Bahamas. She treasures her family and enjoys, "my co-workers, who without exception are a wonderful bunch of people."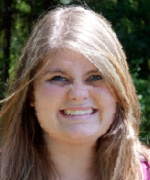 Alyssa

Alyssa was born in Dunedin, Florida and grew up in Spring Hill, Florida. She studied at Citrus High School and joined our practice in 2012. In addition to checking patients in and out of the office, she also performs many tests in the office, including hearing tests (audiograms). She helps with documenting patients' medical histories, as well as helps with many procedures, including surgery. She considers herself accomplished in trivia. Her hobbies include cars and trucks and enjoying going to shows. She loves to travel and enjoys helping in surgery and interacting with patients, as well as having adventures with friends and family.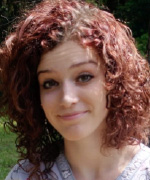 Maddie

Maddie was born in Vermont and grew up in Inverness, studying at the American High School. She joined us in 2014 and assists in the front office and helps with patient care. She is accomplished in drawing and horseback riding. She enjoys playing guitar and piano and making jewelry. She visits her hometown in Vermont quite often. She enjoys being involved with medical procedures and working with others in the office.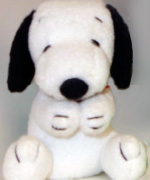 Snoopy

Snoopy has been with us in spirit since we opened our office in Inverness in 1978. He helps us to get through every day. You will find him and his buddies in various places throughout the office.