Jeffrey Marcus, M.D., FACS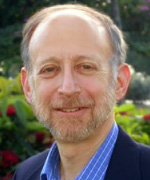 I grew up in the Washington, D.C. area. After graduating from Yale University and the University of Virginia, I trained in surgery at Cornell University and Boston University. I then completed specialty training at the University of Miami. After I served in the U.S. Navy as Chief of Otolaryngology at the Key West Naval Hospital, my family and I moved to Inverness in 1978.
I am certified by the American Board of Otolaryngology and am a Fellow of many organizations, including the American College of Surgeons, the American Academy of Otolaryngic Allergy, and the American Academy of Facial Plastic & Reconstructive Surgery. I have served as Clinical Assistant Professor in the Department Otolaryngology at the University of Florida College of Medicine. So that I can properly benefit from new medical research and learn new techniques, I frequently attend postgraduate courses and meetings.
If you would like to know more about me, please
click here
.
Hobbies
I love to travel and study the history and culture of other peoples. I enjoy archeology and anthropology. I have traveled in 48 states, Israel, Jordan, Central America, China, Southeast Asia, and most of Europe, including Russia, Poland, Bulgaria and Romania. I enjoy biking and photography.